Sundays | 2:30 pm CET
Basement Service Room | IJG Erlangen
Tennenloher Straße 47, 91058 Erlangen
Monthly Events
1st Sunday | Holy Communino Service
2nd Sunday | Healing Sunday Service
3rd Sunday | Malayalam Worship and Tamil Message
4th Sunday | Family Blessings Sunday Service
Twice monthly deliverance prayers for children and youth.
English translation can be provided as needed.
---
Our Vision
Through our worship services we strive to:
Rebuild the church spritually
Harvest souls for God
Develop the Disciples of Jesus in the Holy Spirit
Deliverance and healing for people
Reaching the unkown to know Jesus
Anointing prayer to comfort the broken hearts
---
Meet our Ministry Leader:
Pastor David Saravanan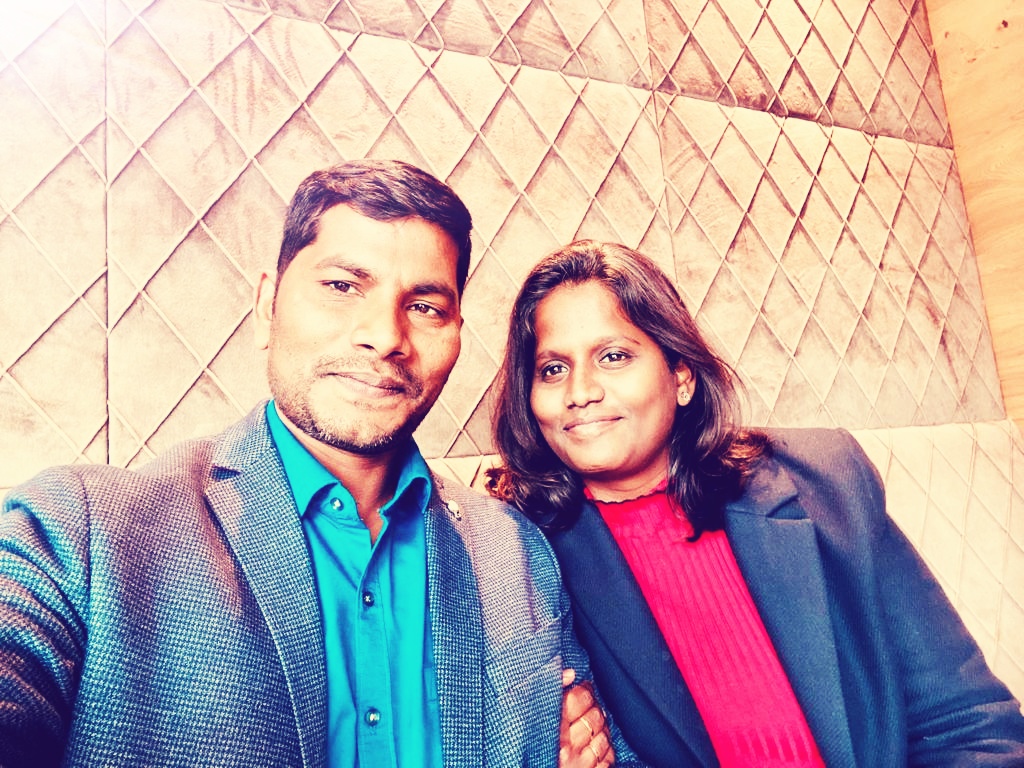 In 2004, despite being born into a family following the Hindu religion, David received Salvation from Jesus Christ. On that day, he received the Holy Spirit's anointing and has since committed his whole life to Jesus and is thirsty to build the kingdom of God. In 2011, David married his wife Priya, who also comes from a Hindu family background. After becoming Christians, David and Priya both committed their lives to God and worked in part-time ministry at their church Zion Prayer and Ministry in Chennai, India. During this time, they were involved in many ministries together, giving them many opportunities to learn and gain experience. Additionally, David studied at and received a Bible Study Ordination from the Assembly of God in Chennai, India.
In 2017, Priya was relocated to Germany for work and with through the abundant grace of God she was lead by the Holy Spirit and found a spiritual home at the Internationale Jesus Gemeinde (Church) Erlangen. In 2018, God laid the path for David and their children to also relocate to Germany and reunite as a family. Since then, David and Priya have supported many churches and groups in both the Erlangen/Nuremberg region and Munich and have given many spiritual messages. God has used them to deliver many families and rebuild some churches and groups spiritually as per His vision.
And I tell you that you are Peter, and on this rock I will build my church, and the gates of Hades will not overcome it. I will give you the keys of the kingdom of heaven; whatever you bind on earth will be bound in heaven, and whatever you loose on earth will be loosed in heaven.

Matthew 16:18-19
On May 1st, 2022, with an abundance of blessings from our Saviour JESUS CHRIST and with the support of Pastor Christian Fricke (IJG Erlangen) and with the guidance and prophetic prayers of Senior Pastor Das (Zion Prayer and Ministries in Chennai, India), God led us to start a Tamil Ministry in Erlangen as per Matthew 16:18-19.